Posted by YoniDa'Punani on 2nd Jun 2022
Instructions for corkscrew nose ring
We want to provide proper instruction for all of our customers, whether you prefer reading written words or are more of a visual learner.
Youtube coming soon
Link: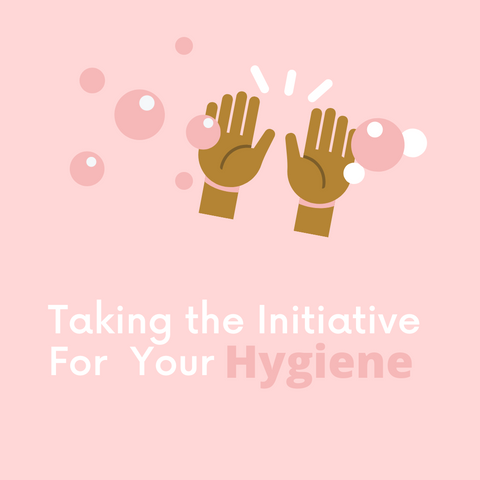 Step 1 Taking Initiative For Your Hygiene
Great hygiene is necessary it will prevent the spreading of bacteria to the new piercing when putting in the jewelry. We suggest using antibacterial soap and then dry completely with a clean cloth.
Step 2 make sure it's clean
Clean your piercing before you Insert it. Apply alcohol or 100% tree tea oil to the cotton swab. apply only a thin layer to the outer layer of your nose piercing and the inner side.
Step 3 Now time to put in the work!
Depending on what design you have, you must carefully first open the bent part a little more. Don't worry it's stretches. IMPORTANT! Do not pull hard to the point it breaks. Hold the corkscrew nose ring with your dominant hand, exposing the pointed end. Push the pointed end of the screw nose ring into the outer side of your piercing opening.
Step 4 we're almost there woman!
Place the thumb or any finger of your other hand inside your nose. ( Dig for gold, lol Just kidding ) against the inner side of the piercing hole. Continue to push the crockscrew nose ring into the opening, turning clockwise as you add a little force. Be careful not to stretch your opening.
Step 5 Last step yesssss! We made it.
Now the last step points to the end of the crockscrew nose ring through the inside of the piercing opening with your thumb or any finger. Continue pushing and rotating the jewelry clockwise until the design sits comfortably against the skin of your nose. Now you are done, beautifully!
Note: if you feel the screw up your nostril, you didn't adjust it right
You just need to push the bar closer to your nose.
GRAB THE DEAL BEFORE IT IS TOO LATE